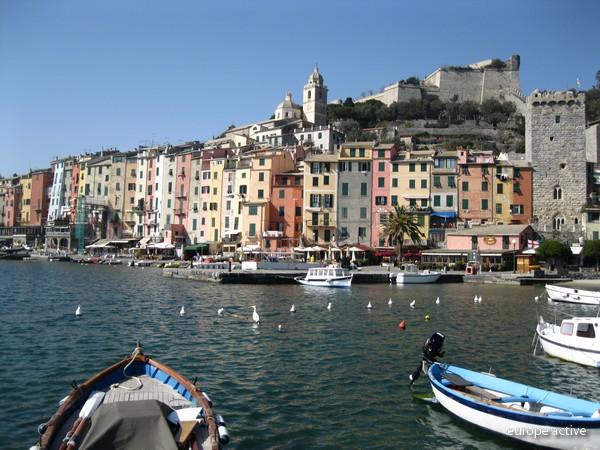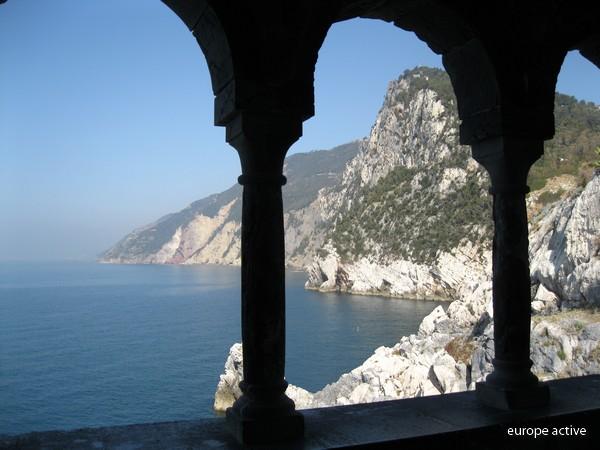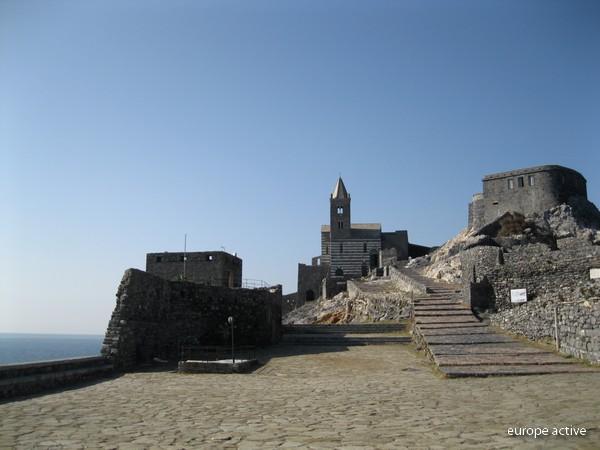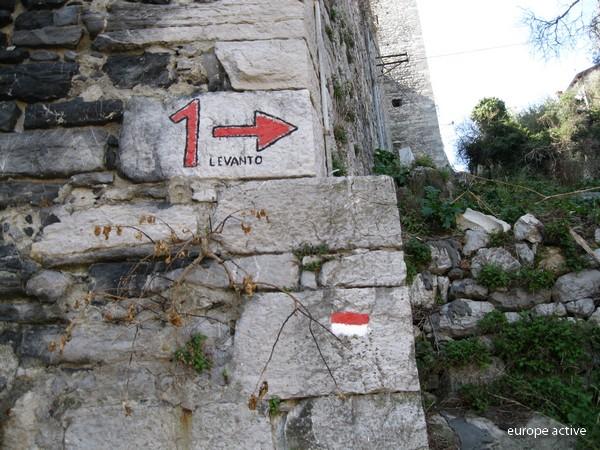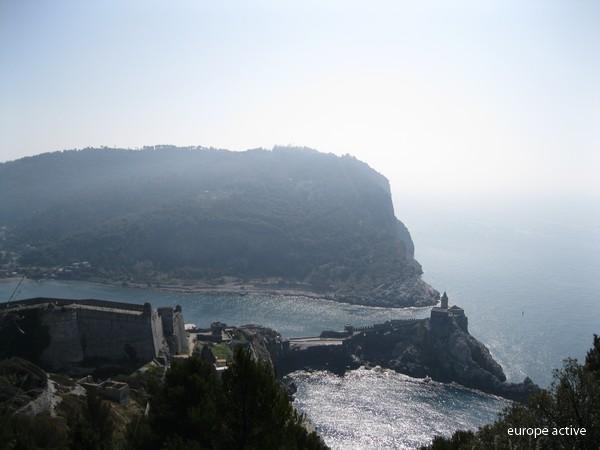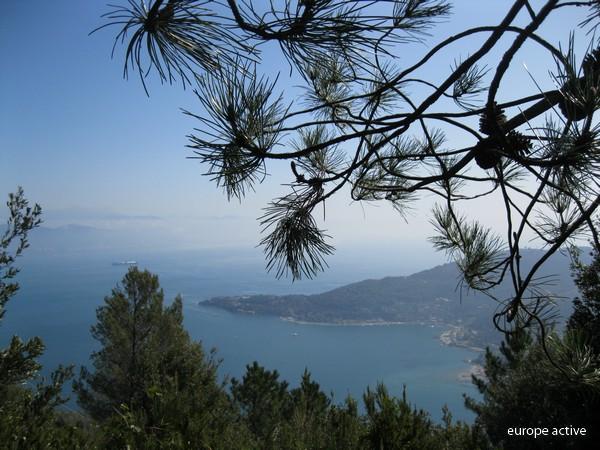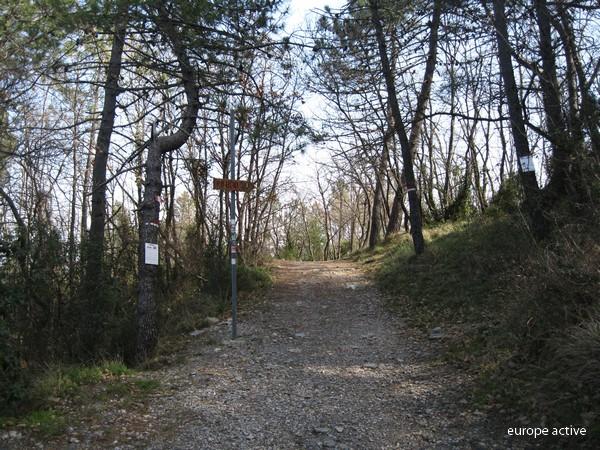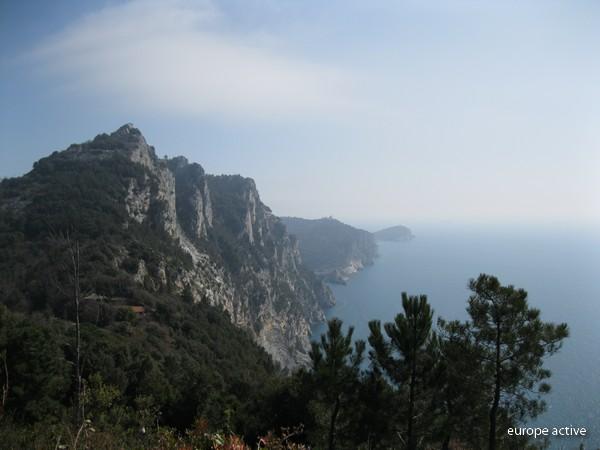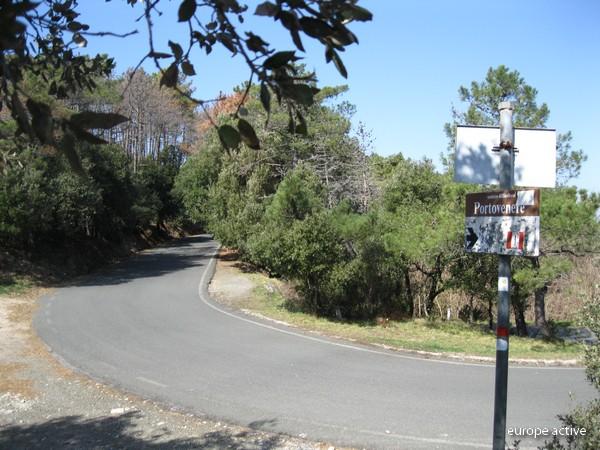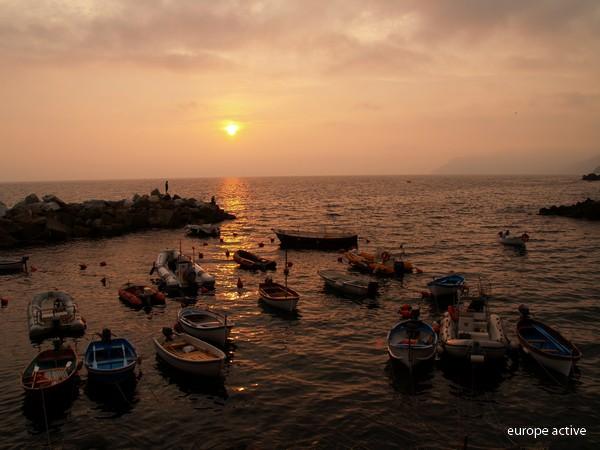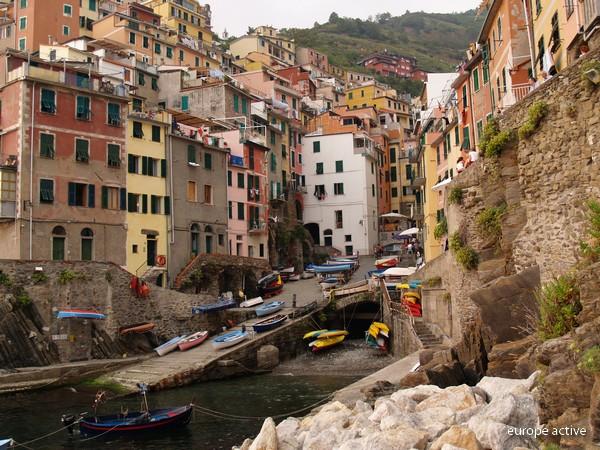 Walking the Cinque Terre - Family apartment of 4 beds -
7 days / 6 nights
Cinque Terre - Liguria - Independent walking
Without guide

Last updated: 20/12/2022
price from
~619 $ [570 €]
per pers.
Discover the famous 'Five Lands', one of Italy's natural wonders, and explore sandy coves or small fishing harbours, dotted with enchanting pastel-coloured houses.

The Cinque Terre consists of very steep rugged hillsides, which plunge dramatically into the sea. Quite unexpectedly, and against all odds, five vibrant fishing villages twist and wind along the rugged coast.

The coastline, the villages, and the hillsides that envelope them, are all part of the Cinque Terre National Park and have been awarded UNESCO World Heritage status.
Parking space available on demand (there will be an additional charge).
Your day by day program
Arriving in the Cinque Terre
Arrival in Riomaggiore. To give you a real taste of local life, you will be staying in shared apartments dotted about the colourful coastal village of Riomaggiore, one of the five villages in the Cinque Terre.
You will be free to spend the rest of the day discovering this vibrant village. Its narrow streets often lead to fantastic views out to sea or towards vineyards. Spend time unwinding and soaking up the local atmosphere, or go for a swim in the sea.
From Porto Venere to Riomaggiore
Today, you will start the day with a fun boat journey to Porto Venere (also accessible by train). Porto Venere is a beautiful and lively village with an impressive fortress which faces out to sea towards some islands. From here, you will walk high up above the village and then back to Riomaggiore.

Duration: approximately 4h45.
Height gain: 600m.
Height loss: 600m.
From Riomaggiore to Vernazza
A steep climb will take you up and out of Riomaggiore. From here, you will walk among vineyards before reaching a dense forest and discovering a lonely menhir, perched on a mountainside. Next, you will take the path down to Vernazza, one of the prettiest villages in the Cinque Terre.

Duration: approximately 4h30.
Height gain: 750m.
Height loss: -750m.
From Vernazza to Riomaggiore
Today, you will go on a wonderful walk with splendid views over Vernazza and its towers before climbing up to the church of San Bernadino. After leaving a shaded pine tree forest, you will follow a narrow path among vineyards which overlook the sea. The panorama is simply breathtaking. From Volastra, you will walk downhill through olive groves to Manarola. From there, you will continue on the easy and popular lower coastal path called the "Via del Amore" and get back to Riomaggiore.

Duration: approximately 4h30.
Height gain: 700m.
Height loss: 700m.
Chapels and church paths
Continue your great hiking adventure by taking the local train to get to the village of Monterosso. Today's itinerary starts here. After leaving the beautiful beach behind you, a steep climb will lead you to a chapel with amazing views over Monterosso and Vernazza. The churches, which you will discover, are always set in fantastic locations overlooking the hills. This is a beautiful loop with stunning scenery.

Duration: approximately 4h50.
Height gain: 670m.
Height loss: 670m.

From Monterosso to Levanto
To end your week in the Cinque Terre, you will walk to the furthest village in the area: Levanto. Enjoy strolling down its charming little streets. The coastal path, that we have chosen for you today, will lead you to walk from Monterosso to Levanto. After one hour of walking from Monterosso, you will reach a panoramic viewpoint located within the protected area of the "Punta Mesco". On the path to Levanto, take five minutes to rest and taste the local wine.

Duration: approximately 3h15.
Height gain: 200m.
Height loss: 200m.

Your trip ends here
Your holiday ends at 10.00am in Riomaggiore.
Departure board
Every day from the 1st of April to the 15th of October.
Technical information
Accommodation
Flat rental for 4 people with shared bathroom and kitchen. Best suited to a family of four.
Level of difficulty
From easy to difficult. Duration: from 1 and up to 7 hours, depending on which level of difficulty you choose. Terrain: our team has selected the best walking paths of the Cinque Terre.
Carrying
No luggage transfers needed.
Included
Flat rental for 4 people
Breakfasts
Information package with maps and route notes.
Not included
Meals (very cheap and easy to find), transport options to the meeting point and from the point of dispersal, personal travel insurance, personal expenses.
Similar holidays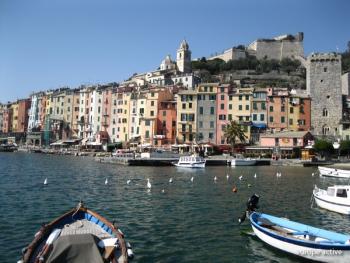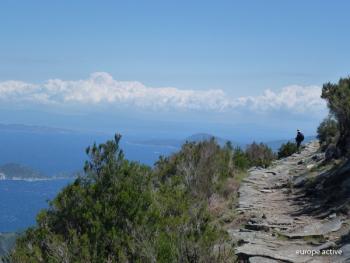 Cinque Terre & Elba
Tuscany - Cinque Terre - Liguria - Elba - Independent walking - Car Tours - 7 days / 6 nights