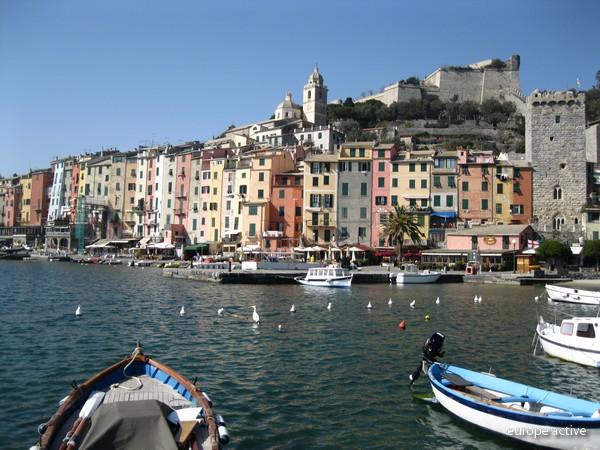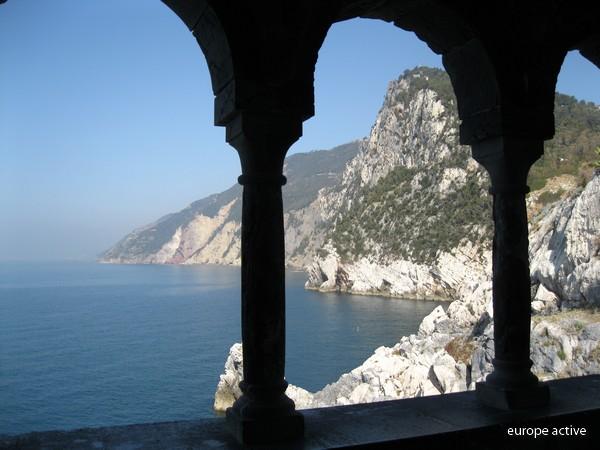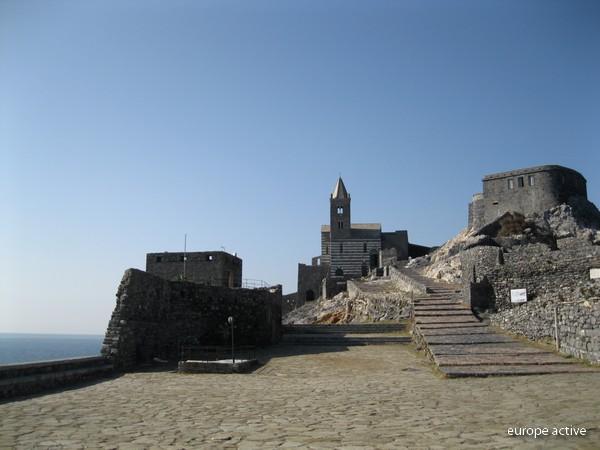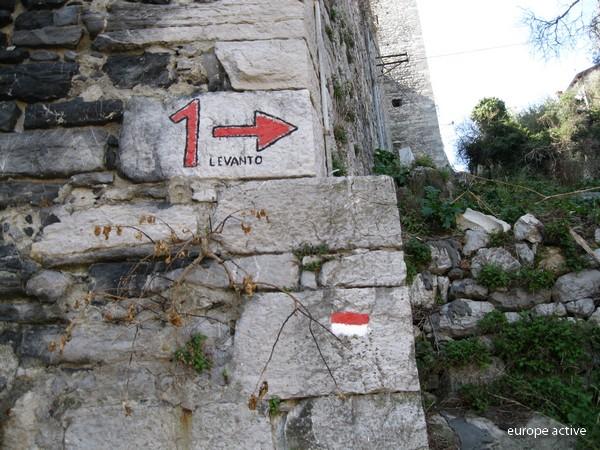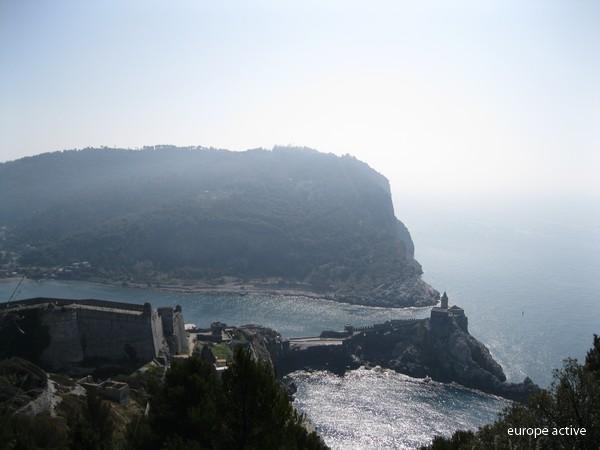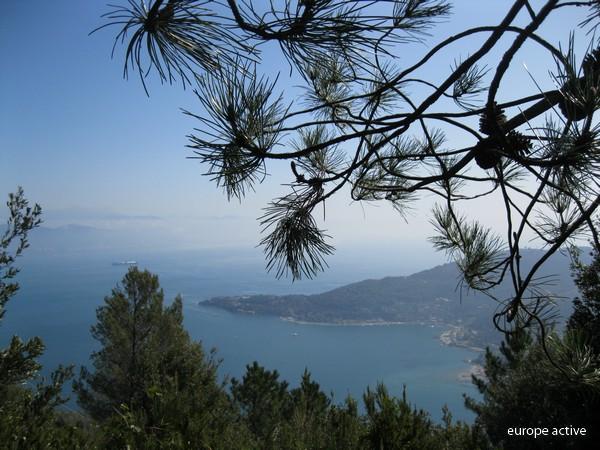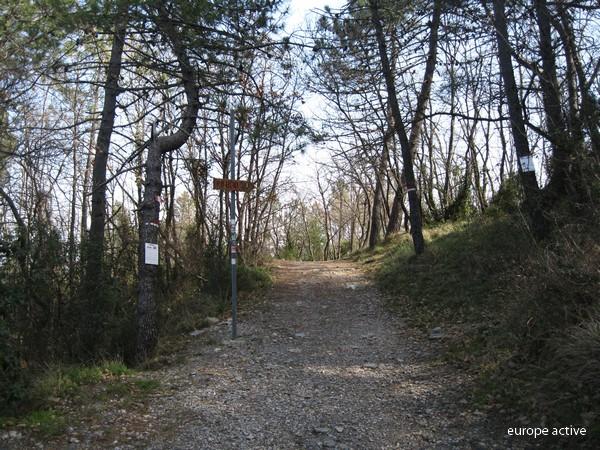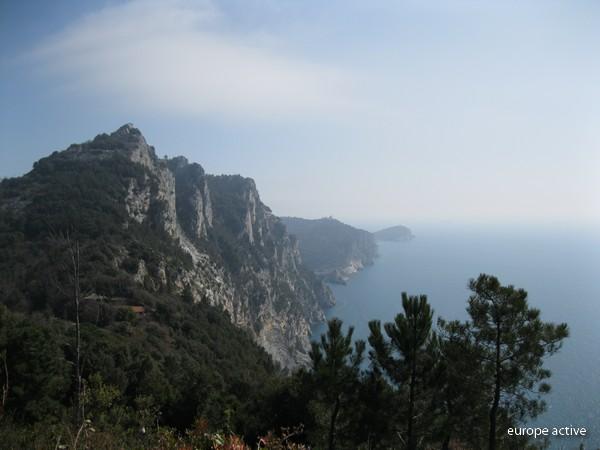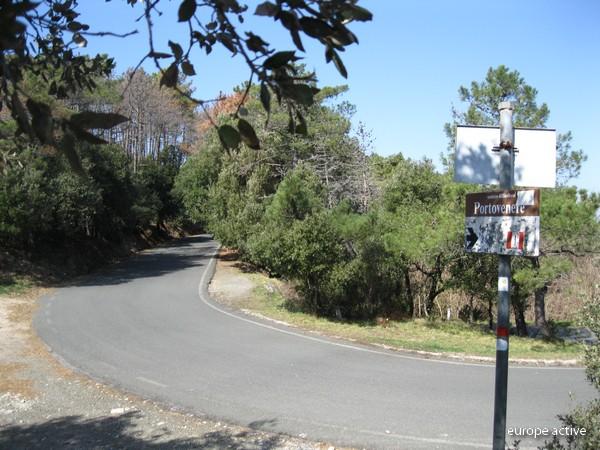 Walking the Cinque Terre (guided)
7 days / 6 nights
Cinque Terre - Liguria - Guided walking
With a guide
price from
~1247 $ [1120 €]
per pers.
The Cinque Terre or 'five lands' is a stunning and unusual area running along the Ligurian coast in Italy. It consists of very steep rugged hillsides, which plunge dramatically into the sea. Quite unexpectedly, and against all odds, five vibrant fishing villages cling to the bottom of these hillsides just above the sea.

The coastline, the villages, and the hillsides that envelope them, are all part of the Cinque Terre National Park and have been awarded UNESCO World Heritage status.

This guided group walking holiday is an excellent way to discover the Cinque Terre. Taking you up into the hillsides and away from the main tourist footpaths, you will walk through forests and vineyards, enjoying spectacular views down to the coast.

Picnic lunches and dinners in a local restaurant are included.
Your day by day program
Arrival in the Cinque Terre
You will be met in the Cinque Terre by your walking guide who will show you to your accommodation for the week.
You will be free to spend the rest of the day discovering this vibrant village. Its narrow streets often lead to fantastic views out to sea or towards the vineyards. Spend time unwinding and soaking up the local atmosphere, or go for a swim in the sea.
Dinner provided in a local restaurant.


From Porto Venere to Riomaggiore
Day 2 From Porto Venere to Riomaggiore
Today, with your guide, you will start the day with a fun boat journey to Porto Venere (when not possible, we will take the train or the bus). Porto Venere is a beautiful and lively village with an impressive fortress which faces out to sea towards some islands. From here your guide will take you on a walk high up above the village, with excellent views out to sea. You will walk back to the village of Riomaggiore. This is a wonderful hiking itinerary to give you a feeling for what the Cinque Terre is all about.
About 4H45. +600m, -600m.
Picnic lunch provided.


From Riomaggiore to Vernazza
A steep climb will take the group up and out of Riomaggiore. From here you will walk among vineyards before reaching a dense forest. One aim of the day will be to visit a lonely menhir on the mountainside before taking the path down to Vernazza, one of the prettiest villages in the Cinque Terre.
About 4H30. +750m, -750m.
Picnic lunch provided.


From Vernazza to Riomaggiore
Today your guide will take you on a wonderful walk with splendid views over Vernazza and its towers before climbing up to the beautiful church of San Bernadino. After leaving the shaded pine forest you will follow a narrow path among vineyards that overlook the sea. The panorama is simply breathtaking. From Volastra, you will walk downhill through olive groves to Manarola. From there, you will continue on the easy and popular lower coastal path, "Via del Amore" to get back to Riomaggiore.
About 4H30. +700m, -700m.
Picnic lunch provided.


Chapels and churches path
Today the group will take the local train to start walking from the village of Monterosso. After leaving the beautiful beach behind you, the steep climb leads you to the first chapel. This itinerary offers amazing views over Monterosso and Vernazza. The churches you will see are always set in fantastic locations overlooking the hills. This is a beautiful loop with stunning scenery.
About 4H50. +670m, -670m.
Picnic lunch provided.


From Monterosso to Levanto
To end your walking week, your guide will take you to the furthest village in the area, Levanto. Although this is not the prettiest village in the area, its little streets are still charming. The coastal path we have chosen for you today will lead you from Monterosso to Levanto on a path much less walked than the other coastal itineraries and just as fantastic. After one hour of walking from Monterosso, you have a panoramic view point within the protected area of the "Punta Mesco" - do not forget your camera! On the path to Levanto, take five minutes to rest and taste the local wine.
About 3H15. +200m, -200m.
Picnic lunch provided.


End of stay
End of stay after breakfast.

Please note that the routes may change from those described above. Your guide will decide which routes to do on which days depending upon weather conditions, the work of the National Park and other factors.

Departure board
See calendar for departure dates
| Departure | Return | Price | Guaranteed departure | |
| --- | --- | --- | --- | --- |
| 19 April 2020 | 25 April 2020 | ~1247 $ [1120 €] | 8 more persons required | Book |
| 03 May 2020 | 09 May 2020 | ~1247 $ [1120 €] | 8 more persons required | Book |
| 20 September 2020 | 26 September 2020 | ~1247 $ [1120 €] | 8 more persons required | Book |
| 11 October 2020 | 17 October 2020 | ~1247 $ [1120 €] | Closed | |
Technical information
Starting point
The village of Riomaggiore. We will be happy to assist you with your travel arrangements to reach the Cinque Terre.
Accommodation
6 nights in double rooms, with ensuite bathroom in 3* hotel.
Level of difficulty
Open to everyone in good physical condition and able to walk about 5 hours a day with some very steep paths.
Carrying
You will stay in the same village for the whole week, so you only need to carry a day sack with you for the walks.
Options
Single room supplement : 310€
Included
A local guide for the week,breakfasts, picnic lunches (on all of the walking days), 1 dinner in a local restaurant, train transfers (for the walks), 6 nights in rooms for two persons with ensuite bathrooms, entrance fees for the national park walking itineraries.
Not included
Transfer to and from Riomaggiore at the beginning and end of the tour, unexpected transfers not planned in the program,boat transfers, travel insurance, drinks, visits to particular tourist sites, optional activities and personal expenses.
Similar holidays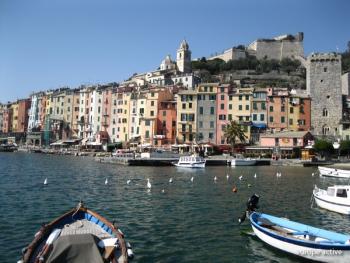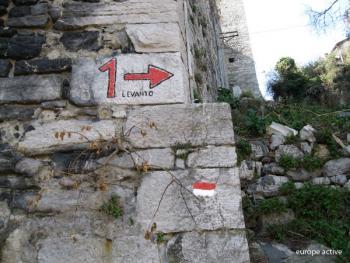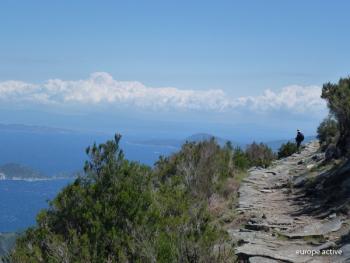 Cinque Terre & Elba
Tuscany - Cinque Terre - Liguria - Elba - Independent walking - Car Tours - 7 days / 6 nights