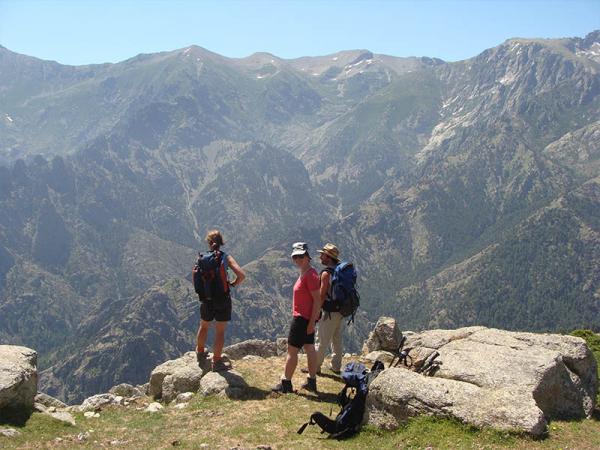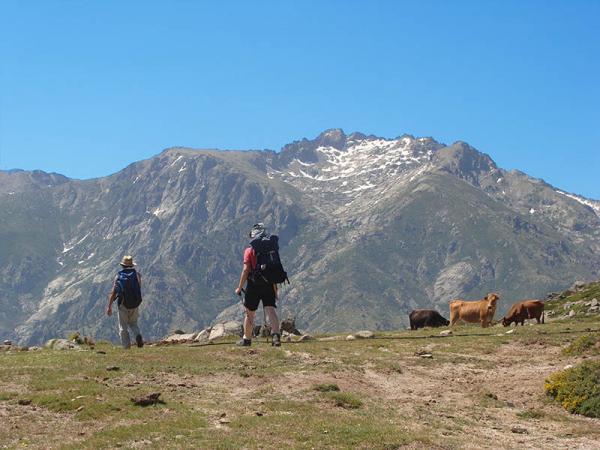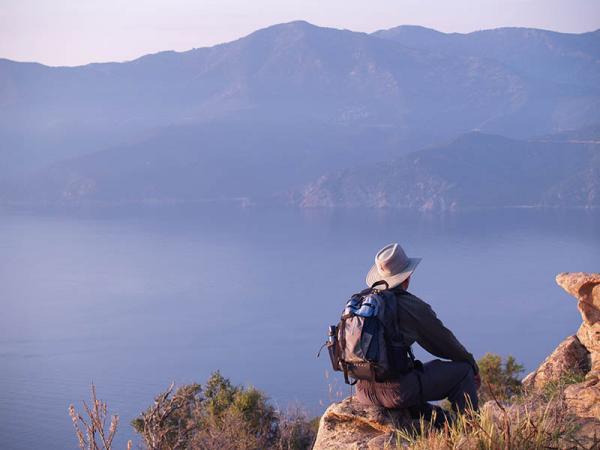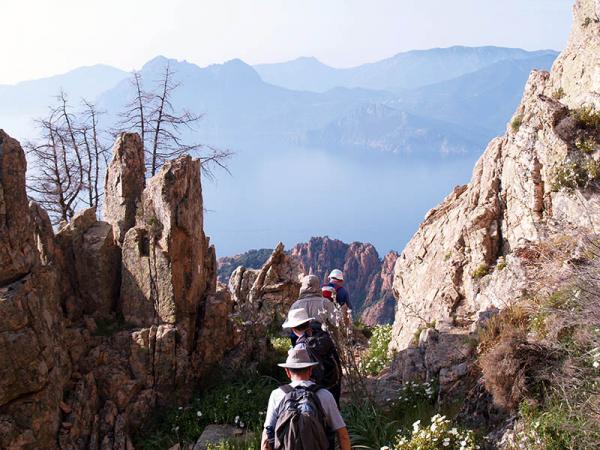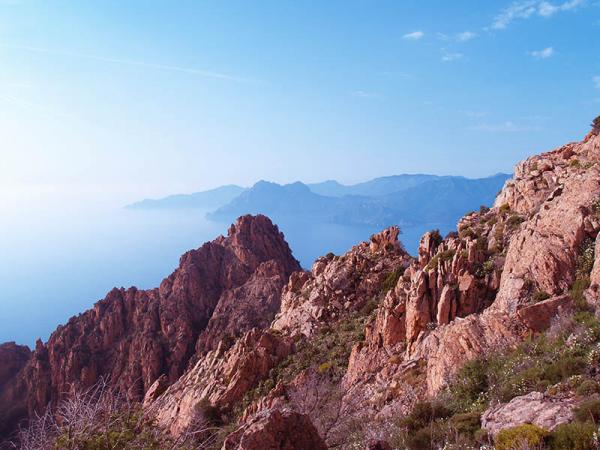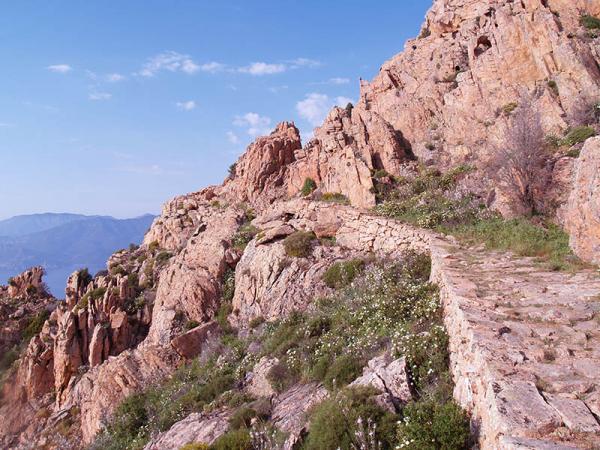 From the Mountains to the Sea
8 days / 7 nights
Corsica - Guided walking
With a guide - Luggage transfer

Last updated: 22/08/2021
price from
~1321 $ [1299 €]
per pers.
A wonderful itinerary for those who wish to discover one of the most stunning walking itineraries on Corsica.
From the Scala Santa Regina, you will cross Calacuccia, Evisa, Ota, Porto to finally reach Piana.
Wonderful sceneries, proud inhabitants, UNESCO heritage sites, history and culture will constantly surround you during this trip.
Our knowledgeable guide will introduce you to the best of our island!
Your day by day program
Corte, historic capital of Corsica
Arrival at Bastia airport and transfer to Corte. Corte is a lively little town in the heart of Corsica. It accommodates the University of Corsica and is also a cross-road to some of the most beautiful treks in Corsica. Take some time to breath in the local relaxing atmosphere before a good dinner taken in the centre of town.

Dinner and night in Corte.
Scala Santa Regina
After a short transfer from Corte, you will be in the heart of the Scala Santa Régina gorge. The cliffs overlooking the Golo river offer splendid views. You will take an old mule path to your next stop by the Calacuccia lake.

Approximate walking time: 5h00.
Distance : 12km.
Altitude gain & loss: +850m, -500m.
Night and dinner in 2* hotel.
Waterfall and shepherd house of Radule
Beautiful walking day to the Verghio forest. You leave the Mare a Mare North to reach the Radule waterfall and shepherd house. Then using the world famous GR20 path, you walk to your hotel for the night. Numerous bathing possibilities in natural pools.

Approximate walking time: 5h55 (7h00 for slow walkers).
Distance: 18km.
Altitude gain & loss: +900m, -554m.
Night and dinner in a simple hotel.
Aitone natural pools
Passing the Col de Verghio you will walk under the shade of endemic Lariccio pine trees towards the chestnut capital of Corsica, Evisa. You will overlook the Aitone stream and its beautiful natural pools.

Approximate walking time: 3h40.
Distance: 11km.
Altitude gain & loss: +400m, -850m.
Night and dinner in 2* hotel with a swimming pool.
From Evisa to Porto through Ota
You will discover the heart of the Spelunca gorge and its famous Genoese bridges. The scenery here cannot fail to blow your mind away with its outstanding natural beauty. Later, the Ota village will welcome you for a rest before walking down to the superb marina of Porto. An excellent day's walk.

Approximate walking time: 5h35.
Distance: 14.8km.
Altitude gain & loss: +650m, -1450m.
Night in a 2* hotel with swimming pool.
Scandola reserve and Calanche de Piana
During this rest day in Porto you might choose between various activities. For example, you can enjoy the beach, take a boat around the coast or hire a bike.
All means are good to explore the sumptuous Calanche de Piana (bright red rocks that plunge dramatically into the sea)and the Scandola natural reserve (we've often seen dolphins there). This is one of our favourite places to stay on the whole island.
Night in a 2* hotel with swimming pool.
From Porto to Piana
During this last walking day, you will walk along the sea before climbing up inland toward the Capu d'Ortu summit. Enjoy the shade of the Palani with fantastic views over the Calanches of Piana.
You will then carry on walking to the centre of the delightful sleepy village of Piana.

Approximate walking time: 3h50.
Distance: 11km.
Altitude gain & loss: +869m, -689m.
Night in a charming 2* hotel.
Piana
A transfer back is organized to Bastia airport. Contact us if you need a transfer to Ajaccio, Corte or Calvi instead.
Departure board
Departures for groups formed on request
Technical information
Accommodation
In rooms of two with ensuite facilities. We are using comfortable accommodation wherever it is possible on the tour.
Number of people
Minimum of 6 participants.
Level of difficulty
This Classical Corsican trail uses very well marked paths. From 4 to 6 walking hours per day.
Carrying
Your main bag will be transferred by vehicle every day, you just have to carry your personal belongings and your picnic for the day.
Options
IGN maps of the hike : 30€
Single room : 299€
Supplement small group from 6 to 8 persons : 200€
Included
All nights in rooms of two, 7 breakfasts, 4 picnics, 5 dinners, luggage transfers, walking guide, local assistance.
Not included
Transfers to Bastia airport and from Bastia airport at the end, insurance, site visits, optional transfers and activities.
Similar holidays